The Following Special Promotions Are Open to You
Top of the Mountain Accommodations runs a number of special promotions all year round. Some are available to everyone, and some are only available for those with special a "Promotion Code". Please look below at the conditions and restrictions for promotions and take advantage of all the discounts you can. PLEASE NOTE: if you have a PROMOTIONAL CODE, you must perform a search using it on our home page first before the details of that promotion will be displayed below.
Group Booking Discounts*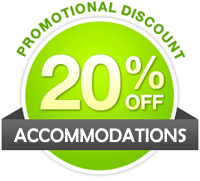 If you intend to book accommodations for a large party and will need three or more properties simultaneously, please call us for special group discount rates. We offer 20% discounts for parties booking 6 or more properties simultaneously.
We offer 15% off for parties booking 3, 4 or 5 properties simultaneously. However, you can actually use a "loophole" in our Affiliate Program to get a 20% discount for each party in your group. The only catch is that you'll need to book each of your properties using a different person who is not already in our database. See our Affiliate Program for more details or call us.
*Group discount rates are not available during Christmas & New years dates.
10% Off* Meals at EACH of these Restaurants
No vacation is truly complete without great meals shared with friends. We are very happy to be able to extend to you 10% Off* discount coupons for meals purchased by Top of the Mountain customers at each of the following restaurants:

Sun Peaks newest restaurant is located in the Nancy Greene's Cahilty Lodge. They offer everything from appies and burgers, to salads and steaks. While everyone likes regular pub items, patrons can try Cahilty Creeks own spin to these regular favorites. For example, the restaurants take on chicken wings are available in flavors like Carribean Jerk or Sata

OYA SUSHI Japanese Restaurant bringing both traditional and modern food and culture of Japan in a warm and family style atmosphere. We want each and every patron to feel at home and experience a delightful dining experience.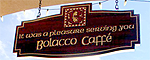 The Bolacco cafe features a variety of fresh baked goods, wonderful deli sandwiches, coffees and drinks. A truly locals hangout and a great place to fuel up for a day on the slopes in a friendly family run shop. They are located at the base of the village walkway on the right hand side
Book a 2 Hour SkiBike clinic and get a full days rental for FREE

To learn more about skibike, see the links below:
www.snowbike.com
https://www.sunpeaksresort.com/events-things-to-do/winter-activities/skibike
*Some restrictions may apply.
---
Key to the "Booking Season" Restrictions
Depending on the Promotion, there may be date restrictions when you can book accommodations and still qualify for a discount. Use this key to see if the promotion(s) listed below are available during your dates.
| Booking Season Names | Start-End |
| --- | --- |
| Value (Minimum Nights May Apply) | Nov 20 - Dec 16 |
| Christmas (Minimum Nights May Apply) | Dec 17 - Dec 26 |
| New Years (Minimum Nights May Apply) | Dec 27 - Jan 02 |
| Regular (Minimum Nights May Apply) | Jan 03 - Feb 17 |
| Peak (Minimum Nights May Apply) | Feb 18 - Feb 26 |
| Regular (Minimum Nights May Apply) | Feb 27 - Mar 27 |
| Value (Minimum Nights May Apply) | Mar 28 - Apr 04 |
| Summer | Apr 05 - Nov 19 |
Pay For Two and get the Third FREE (Summer Only)
Book 3 nights accommodations and we'll give you one of those nights for FREE. That's a 33% discount! Or put another way, when you Pay for Two you get a Third Night Free. If you were only planning on coming for 2 nights, you might as well book an extra night since it won't cost you a thing.
You can even book in multiples of 3 and get additional nights for free. For instance, if you book 9 nights, you will get 3 of them for free automatically. This promotion is presently available but as our bookings fill up we're likely to discontinue it, so be sure to book in advance now.
This Promotion Restricted to these "Booking Seasons":